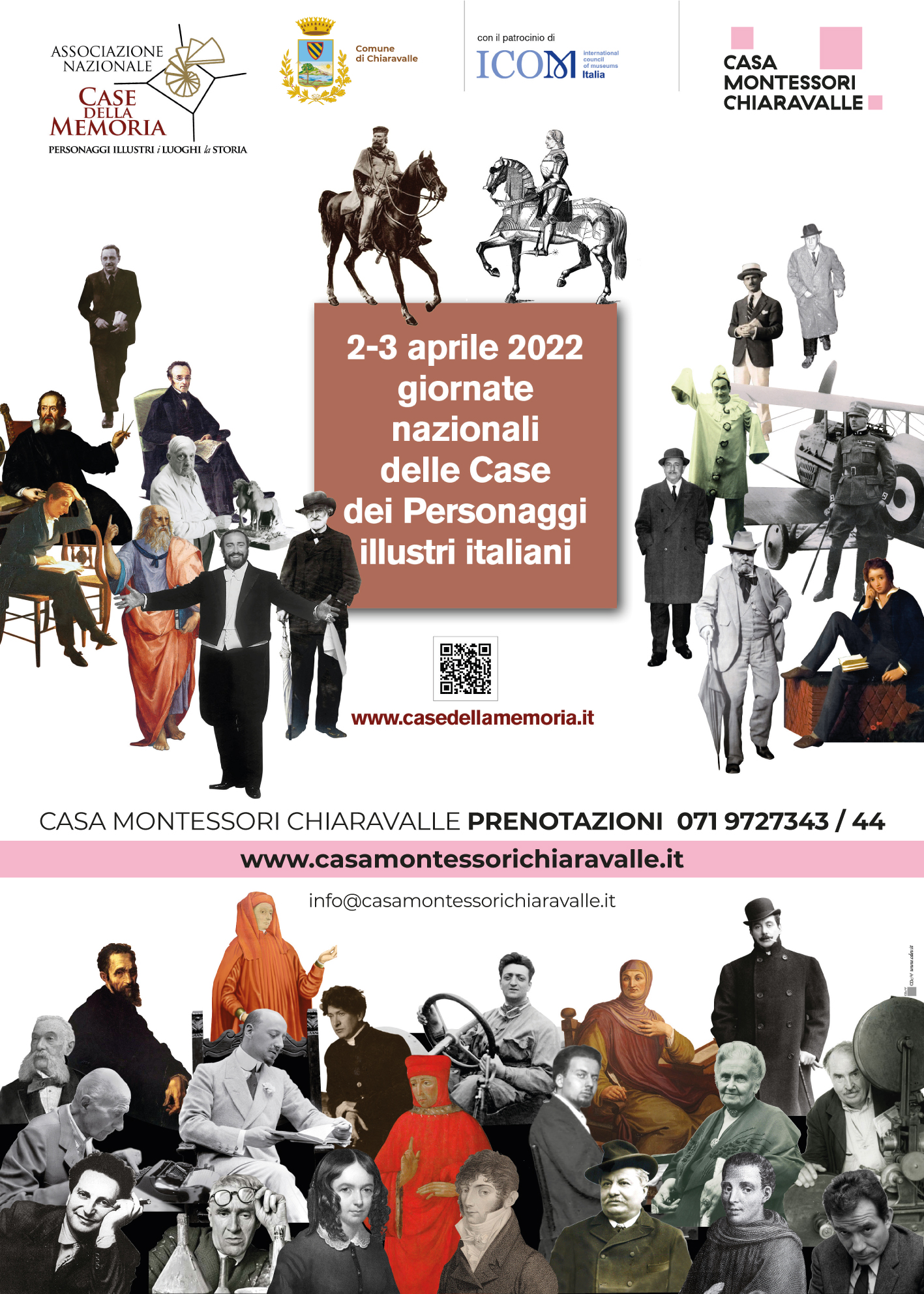 31 March - 2022
On the occasion of the first National Day of the houses of illustrious Italian personalities (2-3 April), organized by the Case della Memoria association, Casa Montessori will open its doors extraordinarily also on Sunday 3 April.
Visitors, upon reservation, can take advantage of a free guided tour in the rooms in Piazza Mazzini n. 10 in Chiaravalle (AN), where the great educator was born and spent her childhood.
Through a completely renovated setting, the use of multimedia tools, the exhibition of objects that belonged to Maria Montessori and the sensory materials of her educational method, the guests of the house-museum will have the opportunity to live an experience that will put them contact with the biographical and scientific story of one of the most important personalities of the twentieth century. A woman capable of building bridges between generations and cultures, of showing the way to a world of harmony and peace.
Info and reservations: www.casamontessorichiaravalle.it/en/ticket/